With a LEO grant you have the financial opportunity to make your vision a reality.
Embarking on a new small business venture in Ireland is thrilling, but let's face it – financing can be a major hurdle to overcome. The question of how to scrape together enough funds to bring your vision to life, or scale it, may be daunting.
The Local Enterprise Office (LEO) provides the much-needed financial support you need. These small business grants are designed specifically to help ambitious Irish entrepreneurs like yourself, get their business off the ground and soaring.
Let's take a look at three key LEO grants:
LEO Feasibility Grant
LEO Priming Grant
LEO Business Expansion Grant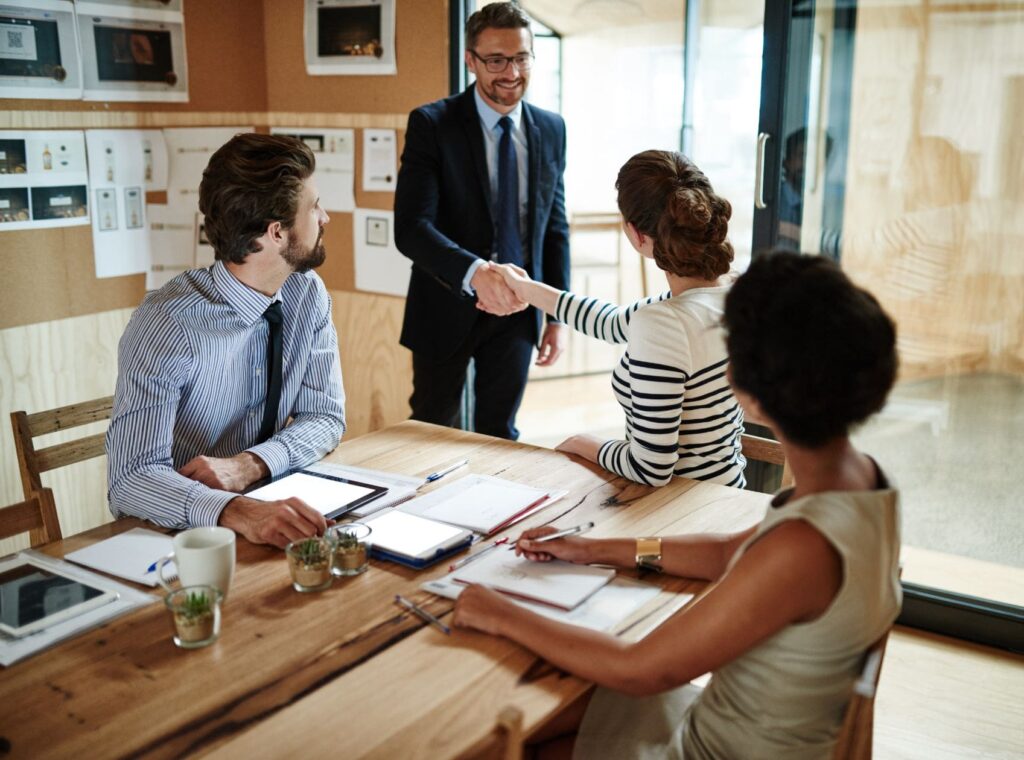 LEO Feasibility Study Grant
The first of the three LEO Grants is the Feasibility Study Grant.
The purpose of this grant, like the name suggests, is to support entrepreneurs in conducting market research to determine whether there's demand for their product or service and to assess its long term viability.
In the S&E Region, the maximum amount that can be awarded is 50% of the total investment or €15,000, whichever is lower. In the BMW Region, the maximum grant amount is 60% of the investment or €15,000, whichever is lower.
Under this LEO Grant, eligible expenses can be categorized into the following areas: market research, consultancy costs, technical development, prototype and innovation expenses, salary or own labor for research purposes, and miscellaneous expenditure.
To be eligible for the Feasibility Study Grant, applicants must be businesses or individuals aiming to assess the viability of a manufacturing or internationally traded service sector business. The enterprise should have no more than 10 employees, operate in the commercial sphere, and must already be established and operating within the geographic area covered by the Local Enterprise Office. The business must demonstrate a market for the product or service they intend to develop.
LEO Priming Grant
The LEO Priming Grant provides you with the crucial support you need to kick start your small business journey in Ireland.
This financial assistance program is specifically designed for startups in the first 18 months of operation. A few key criteria to note:
It's available to sole traders, partnerships and limited companies.

The business should not employ more than 10 people. Exceptions may apply in specific cases.

The enterprise must be registered and operate within the geographic location of the Local Enterprise Office.

It must be a commercial enterprise and demonstrate a market for its product/service.

The business must show potential for growth in domestic and/or export markets, along with the potential for creating new jobs.

The maximum grant amount is either 50% of the investment or €150,000, whichever is lower.
For full details on eligibility for the LEO Priming Grant, visit their website.
What Can The LEO Priming Grant Be Used For?
The LEO Priming Grant can be utilized for various business expenditures, including tangible and intangible assets necessary for establishing and growing your business.
Eligible expenses may include capital items such as equipment, machinery or computer purchases, website development, marketing and consultancy costs, research and development, rental or accommodation costs and utility costs.
It is important to note that you cannot use the priming grant to pay for any expenditure that you incurred prior to your approved application.
This LEO grant is designed for the support business after those first 18 months. The goal is to help you scale and establish your business in Ireland.
The same criteria and usage restrictions apply to the LEO Business Expansion Grants, as the Priming Grant.
At Around Finance we specialise in providing online accounting services tailored to your needs. We ensure that your business tax preparation is accurate, compliant, and optimised for maximum savings.
As a registered tax agent with ROS (Revenue Online Service), we can help you navigate Irish tax regulations and keep up-to-date with any changes that may impact your business.
Contact us today for more information.
How Do I Apply For A LEO Grant?
You can apply for a LEO grant by contacting your Local Enterprise Office and completing the online grant application form.You will be required to provide supporting documentation such as:
A strong business plan

Audited accounts/financials

Projected monthly cash flow & profit & loss accounts

Quotations

Evidence of matching finance

Tax Clearance Certificate Status / Verification
Speak To An LEO Expert
At Around Finance we've worked closely with the LEO for many years. Richie Lennon, our founder and CEO, has taught and mentored small business owners within the LEO structure for more than 15 years.
We're very familiar with the LEO grants, requirements and application process and can help get you started. Contact us for more information.
FAQs
What LEO Grants Are Available In Ireland?
There are several small business LEO grants available to support various aspects of business and entrepreneurship. Some of the grants include:
Priming Grant

Expansion Grant

Employment Grants

Innovation Grants

Export Assistance Grants

Training Grants

Sustainable Energy Grants

Regional Development Grants
Where Is The Best Place To Look For Grants?
Small business grants in Ireland can be found through your Local Enterprise Offices (LEOs) or Enterprise Ireland. Download our Ultimate Guide To Irish Business Grants for a complete list.
What Is The Most Common Grant?
The most common small business grants in Ireland are the Trading Online Voucher Scheme. This grant is administered by the Local Enterprise Offices (LEOs) and is designed to assist businesses in developing their online presence.