Accounting For Ecommerce And Retail Businesses
Get expert accounting for your retail or ecommerce business from the accountants who know your industry.
Retail is a challenging industry, isn't it? Constant competition, fickle customer loyalty, changing technology, volatile costs – these are just some of the obstacles to deal with. 
Whether you run a brick and mortar retail business or an online store via Etsy, Shopify, Amazon or another platform, it can be hard to see the wood from the trees sometimes.
You need clear visibility over reliable finances. A 'true north' to guide you through the daily decisions that need to be made while running a retail store.
Around Finance specialises in accounting for retail businesses and ecommerce sellers.
We can give you full visibility on your cash flow and support you with forecasting and setting KPI's.
As a leading online accountant in Ireland, we understand technology and can simplify your bookkeeping with the best accounting software for a retail small business.
We offer fast, accurate online accounting and bookkeeping services so that you can sell with confidence.
Reach out to arrange a discovery call
Ecommerce and Retail Accounting Services
Around Finance provides you with local accounting services for your physical or online retail store. We're based in Ireland and look after clients all across the country using the best online accounting software for retail businesses. Our fees are reasonable and scaleable for any sized business.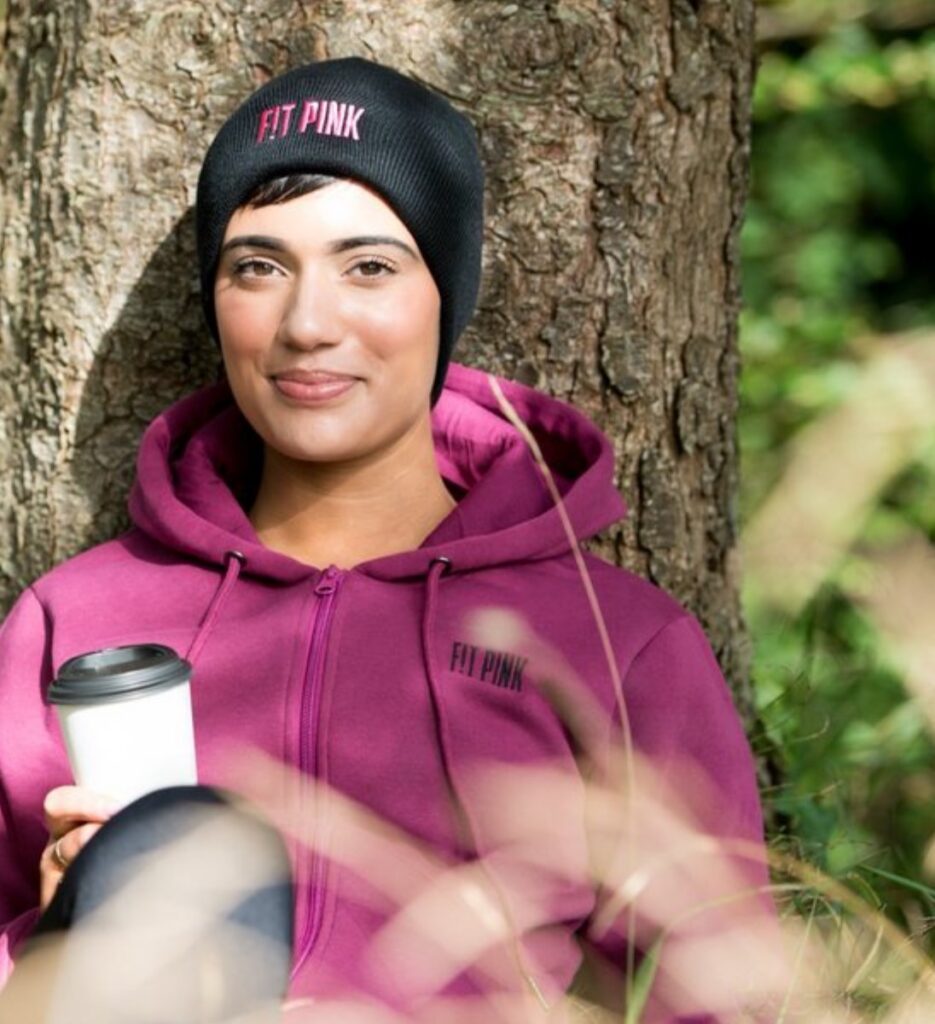 "We certainly wouldn't be where we are today without the accounting and financial advice that we get from Around Finance! Richie has helped us simplify our ecommerce accounting and gives us meaningful insights into our financials that enable us to make the right decisions to keep growing."
Jenni Timony
PinkFit Founder
FitPink started with a burning desire to make fitness and athleisure wear that was functional, comfortable and flattering. From an idea and a sketchpad in 2017, FitPink was launched with its very first collection in 2019.
Fitpink's range of leggings and t-shirts have been rigorously trialled and tested by their tribe of active women, at home and in the gym. Tested in the most intense body-pump classes and 10k runs, you can be sure YOU are getting flattering, sweat-proof, moisture-wicking and a fast-drying product, regardless of colour choice.
Comfortable and practical, they also come with a handy pocket for your phone. FitPink gives you high-waisted leggings that feel secure and don't slip down. Their promise is to deliver fitness and athleisure wear that they love to wear ourselves.
Around Finance is proud to provide our accounting support to this growing ecommerce business.
Ready to speak to an accountant? Reach out and chat to us.
Send through the form or get in touch via the options below.
Which numbers do you rely on in your retail business?
Running a retail or ecommerce businesses goes hand in hand with staring at numbers. Sales, cost prices, order volumes, stock take figures, GP%, inventory turnover ratios etc… Which numbers are you looking at? And how frequently?
As retail accountants who work closely with store owners we can help you put together the key figures that will enable you to measure your performance and then learn how to improve them. Chat to us to put a plan together for your retail business.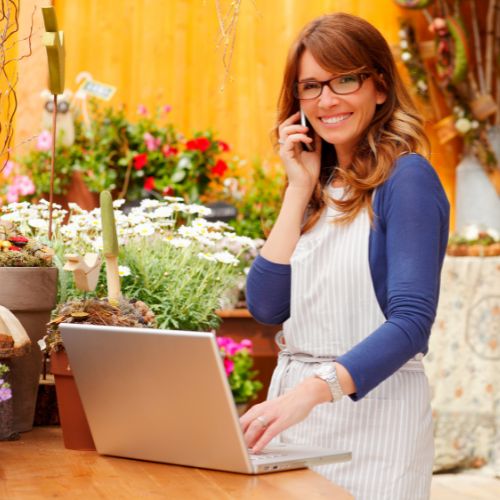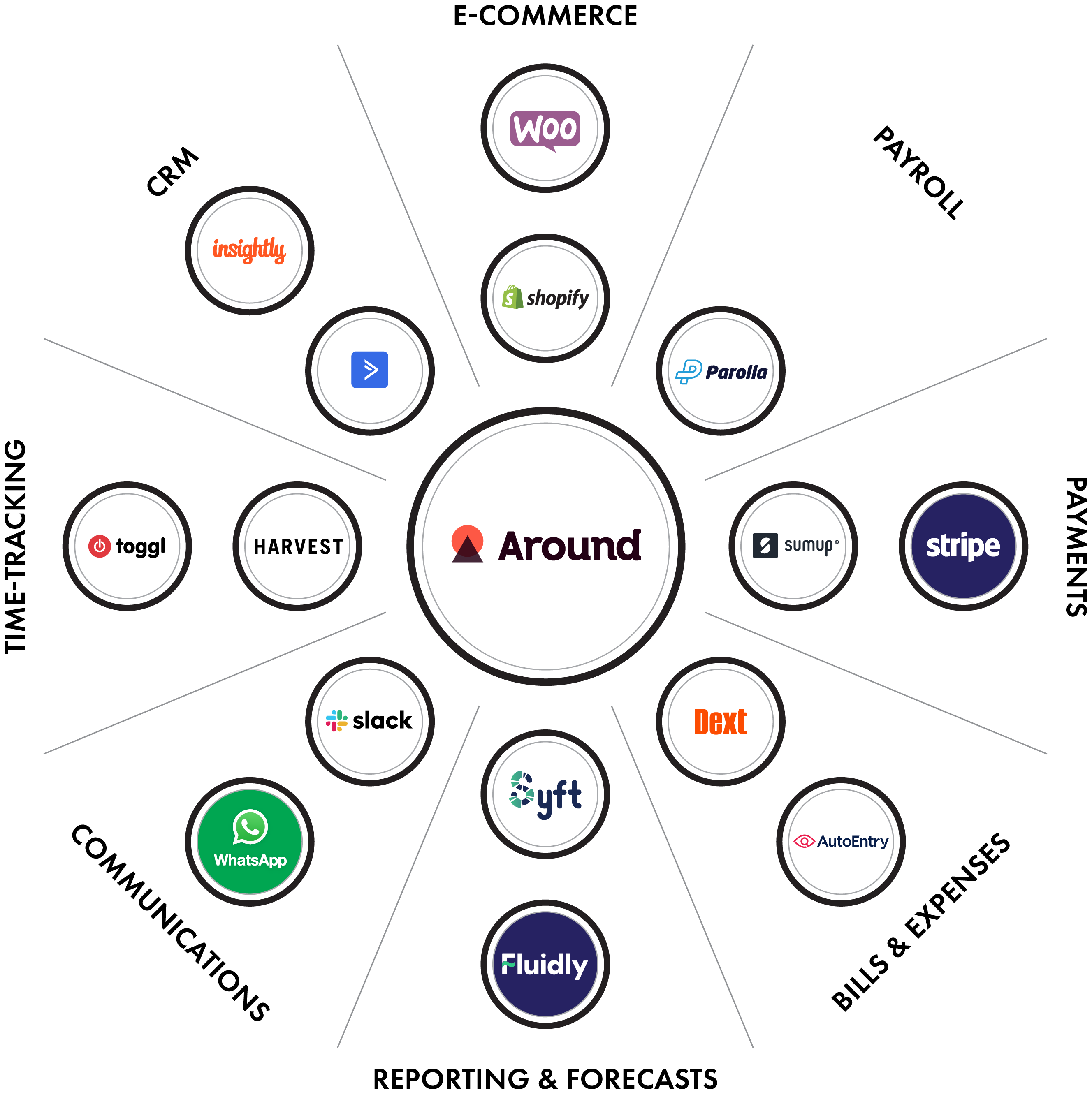 Our Tech Stack: Retail Accounting Software
One of the challenges of growing your retail business or ecommerce store is knowing which technology to work with.
This is often a problem for ecommerce sellers trying to connect their sales platforms, like Shopify, to their bookkeeping and accounting software.
We (and our clients) work with some of the best accounting software and online platforms. We can recommend and help you choose the right software and then get the most out of it.
Ekotree Knitwear Studio and Visitor Centre is based in the village of Doolin, County Clare along the scenic Wild Atlantic Way. They are designer-makers of Irish knitwear using the highest quality natural yarns including cashmere, superfine alpaca, lambs wool merino, mohair, linen & organic cotton.
Ekotree knitwear is designed and made in Ekotree's the Doolin studio in the Burren, close to the Cliffs of Moher and Aran Islands. True quality Irish made knitwear products along the Wild Atlantic Way. Ekotree believes in making clothing manufacture better and continually strive for more sustainable business practices. They are proud members of the Burren Tourism Network and adhere to the leave No Trace ethics programme. 
We're proud to be associated with this retail business and support them with our accounting expertise.
"We were delighted to find a retail accountant who understands the finance and operational challenges we face with trying to grow our business through both our partnership with brick-and-mortar stores and our online offering."
An ecommerce or retail business doesn't have to have an accountant but it's a very good idea. The monthly cost of retail business accounting isn't much and the value is more than made up in avoiding mistakes and the insights and financial information you receive to help you grow your store.
Loss prevention in retail is taking proactive steps to reduce loss in your retail environment. Retail stores often lose money through common problems than can easily be prevented, such as theft, shrinkage, human errors and wastage.
Your final retail selling price should cover the cost price of that product and leave enough margin to contribute towards operating expenses (rent, utilities, insurance, etc) plus leave some profit for yourself.
Call us for a free consult