How to Integrate Shopify with Xero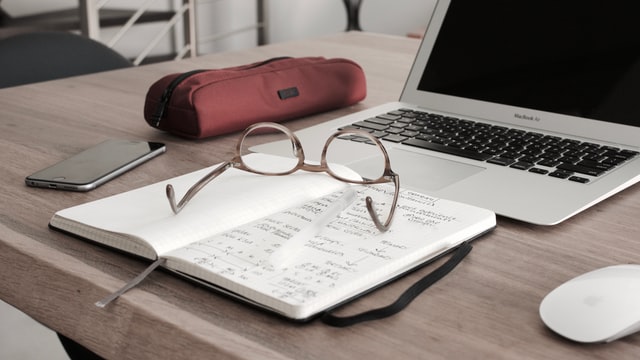 Shopify is a popular commerce platform that allows merchants to build and customise their online and in-person shops. Xero is an easy-to-use accounting software solution that helps you keep track of your finances in real-time. You can combine the two to get a better view of your business performance and make selling your products much easier.
By using a Shopify Xero integration tool, you can automatically follow the flow of transactions from one platform to the other and easily reconcile them against your bank account data. This powerful (yet easy to use) amalgamation has the potential to significantly simplify your accounting and bookkeeping. This is the reason why many businesses choose Shopify and Xero integrations to track performance, revenue and profit easily and from a single location.
Why It Is So Convenient to Combine a Shopify Store With a Xero Account
Many businesses use Shopify and Xero to launch and manage their online stores without having to worry about servers, development costs, or complicated accounting bookkeeping. But what exactly are the two tools, and why have they become such popular options for merchants?
What is Shopify?
Shopify is a commerce platform that allows millions of merchants to build and customise online stores and sell across different channels such as web, mobile, and in-person shops. The platform is cloud-based, meaning you can access it from any device with an internet connection. Shopify offers users a way to quickly launch an online store, take care of all inventory and sales, and send and receive money. The interface is user-friendly and intuitive, and there are also several built-in features and integrated apps available in the market to explore the app's full potential.
What is Xero?
Xero is a popular accounting software that helps you administer your finances in real time. Many small businesses, bookkeepers, and accountants use Xero to pay bills, so VAT returns, administer sales tax, claim expenses, track projects, send invoices, and accept payments, and all the data related to your business. A Xero account can also help you save time by connecting to your bank account and importing transactions without having to spend hours doing manual data entry. In addition, you can handle your Xero's cash flow from any device, any time of the day.
Shopify Xero Integration Benefits
There are several benefits to integrating Shopify with Xero – the main one being that the two tools, when working together, can help you be in charge of your eCommerce business finances.
For instance, you can:
Automate and administer your financial data. Your Shopify sales and each payment gateway are summarised and sent to Xero for easier reconciliation processes.
Track revenue and cash flow from a single location. A Shopify Xero integration can help you get a complete picture of your entire business performance, thanks to Xero's insights tools and money flow feature.
Get more accurate transaction data. A Xero Shopify integration can significantly reduce manual data entry and help you see and reconcile all your transactions, payments, discounts, and fees.
Integrating the two apps can simplify your finances and track your profits with more ease. However, there are some things you can't do when you use the two apps for your accounting system. These are important to keep in mind, so we will go into a little more detail about them in the next section.
What You Can't Integrate
There are some things that cannot be integrated between Shopify and Xero accounts. These include:
Invoices for Shopify sales transactions
Inventory and costs of goods sold
Sales tax settings
Invoices that show customer details
Automatic tax filings in multiple tax jurisdictions
You also can't connect multiple Shopify stores to a Xero account or integrate the apps if they use different currencies. You will need to choose one of your Xero accounts and a single currency for all your accounting.
Step by Step Instructions for a Shopify Xero Integration
There are a few steps you will need to follow if you want to integrate your Shopify transactions with your Xero account and reconcile the functionalities of both these powerful apps.
Of course, you will first need to have accounts with both these platforms. Then, you have to connect them to each other using an app or plugin. The process is relatively straightforward and requires little customisation, and the final result will be a clearer view of your performance you can control from a single location.
Follow these steps to get started:
Register with Xero
First of all, you will need to register with Xero. If you don't already have a user with this accounting software, you can get one using this link. You will need to enter your details and agree to the Xero Terms of Use, open an activation email, choose a secure password, and finally click on Activate your Account.
Create a Shopify Store
Of course, to complete your Shopify integration, you will also need a Shopify account. You can create one here. You can sign up for a free plan (trial) for 14 days and you don't need to provide a credit card. Once you have a Shopify account, it is time to build your store. It needs to have a unique name so you can unlock a unique domain name, too. Once you complete this step, you will be ready to begin with the integration.
Download the Xero and Shopify Integration App
The next step is to start connecting both your accounts. There are several companies offering plugins to do this; however, the easiest way is to use the Xero and Shopify Integration app from the Xero app store. This tool was created by the company and has an excellent support team if you need any help setting things up.
Connect your Xero and Shopify Accounts
Once you have downloaded the integration app, you will be able to follow Shopify's on-screen instructions to connect your accounts. If you have more than one Xero organisations, you will be asked to select one (you can't work with multiple). From here on, all integration will be done automatically. Xero will organise all your summaries as it fetches payouts, refunds, invoices, and sales from Shopify.
Best Shopify Xero Integration Features
The main goal of integrating the Shopify platform with Xero accounts is to reduce the need for time-consuming tasks such as manual migrations between apps. Shopify will send all orders, fees, and payouts to the integration app, which will, in turn, connect to Xero.
You can also automatically sync your daily Shopify sale transactions to Xero, create daily summaries for your preferred payment gateways, and show sales, refunds, shipping costs, fees, your credit note, a sales invoice, and gift card payments (just to name a few) across all invoices. The Shopify Xero integration can also track pending sales from both Shopify and Paypal, transfer processed sales into your bank account, and import sale transactions (although this is only available for Xero Standard or Premium plans).
Suppose you handle multiple tax jurisdictions and businesses or have various shops and Xero accounts. In that case, you can create an unlimited number of integrations – as long as you are connecting Shopify to Xero using different accounts.
Moving Your Sales Account to the Cloud
The biggest advantage of integrating Xero and Shopify is that you can move your entire eCommerce account (including Shopify payments and Shopify data, expense account, inventory levels, invoices, and customers data) to the cloud. As a result, you can spend less time doing manual admin tasks and be more focused on growing your eCommerce store.
With Xero and Shopify, you can easily handle your invoices and have an easy reconciliation of all your transactions. Because all your data is securely stored and accessible from a single place, you will always be able to get a snapshot of your money flow and track your business. Plus, both your Shopify store and your Xero accounts can integrate with other eCommerce apps. The integration is ideal for both small and big businesses and can help you handle all your accounting needs with just a few clicks.
How We Can Help
If you want to integrate your Shopify transactions and Shopify sales with your Xero account, an app to help them work together is a great idea. However, as straightforward as the process is, not everyone has the time or skills to effectively connect the two.
At Around Finance, we specialise in helping small companies be in charge of their accounting. We believe that nobody should have to spend valuable time on administration. If you want to outsource your finance needs to an experienced accounting team, do not hesitate to contact us. We can get your Shopify integration-ready in just hours, making sure you can focus on taking your business to the next level instead.