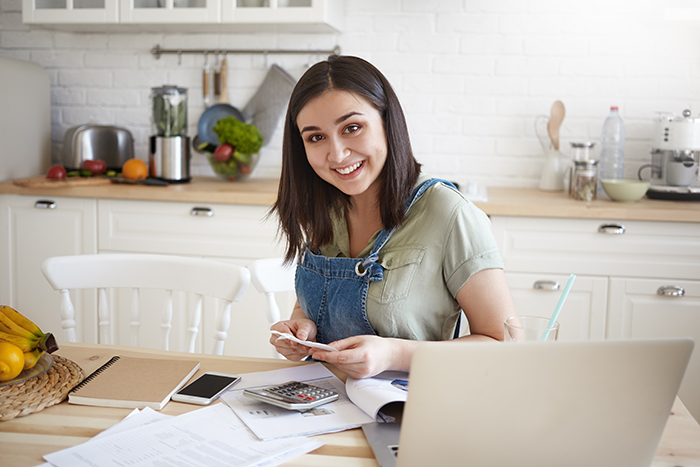 Are you a small or medium-sized business owner in Ireland looking for a modern banking solution? Revolut Business could be the answer. This online banking platform gives you more flexibility and control over your money, and empowers you to make smarter decisions.
What is Revolut Business?
Imagine having a banking solution that gives you more control and insights into your finances, connecting you seamlessly across the globe. Revolut Business is making waves in Ireland, offering local IBANs for corporate clients, ensuring you face no hiccups in your financial transactions. Having a Revolut Business account is designed to help you make informed decisions and improve your financial health.
Features of Revolut Business
Revolut Business comes with a number of handy features, including:
International money transfers
Virtual and physical cards
Multi-currency accounts
Integration with accounting software
Budgeting and analytics tools
Advanced security
Benefits of a Revolut Business account
Revolut Business is not just cost-effective; it's a treasure trove of features that gives you more control and personalised insights. It integrates easily with your accounting software, making it a favourite among Irish SMEs and online accountants in Ireland.
Multi-user access
More than one person in your team needs access? No problem! Revolut Business allows multiple users, making finance management a team effort.
Online payments
Whether you're paying or getting paid, Revolut Business supports online payments, multi currency payments, and various integrations.
Separate number requirement
No need for a separate phone number with Revolut Business. This means, If you're a business and personal user, you can have both personal and business accounts registered with the same phone number and email address. They let you add additional numbers for added convenience but it is not a requirement.
Safety and security
With Revolut Business you have advanced security features on your side. You can trust that your finances are secure. We will take a closer look at their security features a bit further down.
Rewards and cashback
Take advantage of Revolut's rewards and cashback offers to save on your business expenses. Earn rewards for spending and enjoy exclusive discounts and offers.
Customer support
Need help? Contacting Revolut's customer support in Ireland is a painless process, with multiple channels to address your queries including any security concerns or issues you may encounter promptly.
How secure is a Revolut business account?
Revolut Business takes several robust measures to ensure the safety and security of your finances. Here are some of the key security features employed by Revolut Business:
Data encryption: Revolut uses advanced encryption technology to protect your data and financial transactions, ensuring that sensitive information is secure during transmission and storage.
Two-factor authentication (2FA): For added security, Revolut Business offers two-factor authentication, requiring you to verify your identity through a second device or method, such as a mobile app or SMS code, when logging in or making transactions.
Biometric login: You can enable fingerprint or facial recognition login on compatible devices, adding an extra layer of security to access your account.
Customisable security settings: Revolut Business allows you to customise your security settings, including setting spending limits, enabling or disabling online payments, ATM withdrawals, and contactless payments.
Real-time notifications: Receive instant notifications for all account activity, helping you monitor transactions and immediately identify any unauthorised access or suspicious activity.
Fraud detection and monitoring: Revolut employs sophisticated fraud detection algorithms and monitors accounts for unusual activity, ensuring immediate action is taken if any irregularities are detected.
Account freezing: In case of a lost or stolen card, you can immediately freeze/unfreeze your Revolut card directly from the app, preventing unauthorised access.
Regulatory compliance: Revolut operates under strict regulatory compliance, adhering to international standards and regulations to ensure the safety and security of your funds.
Opening a Revolut Business account
Opening an account is simple! Just make sure your business is registered in Ireland, check the eligibility criteria, and follow the simple steps on Revolut's website.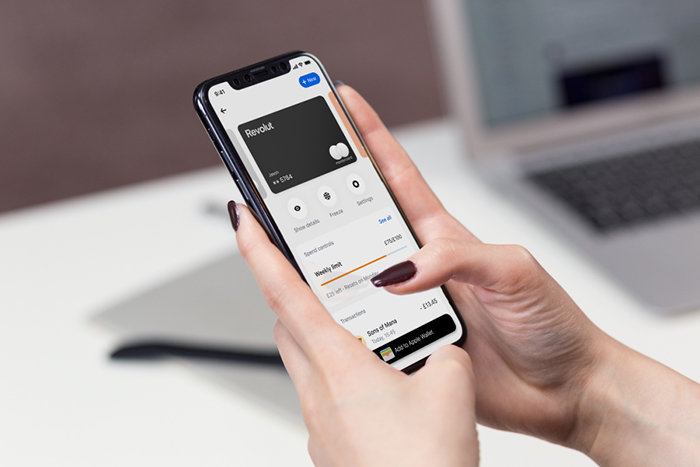 Revolut business account general eligibility criteria
Business registration
The business must be legally registered in one of the supported countries or regions where Revolut Business operates. This includes Ireland, the UK, the European Economic Area (EEA), and other select countries.
Business type
Revolut Business is available to a wide range of business types, including sole traders, freelancers, limited companies and partnerships. However, some business types, such as those involved in restricted or prohibited activities, may not be eligible.
Age requirement
The individual opening the account on behalf of the business (e.g., business owner, director, or authorised representative) must be at least 18 years old.
Identity verification
The individual opening the account must provide valid identification documents (e.g., passport, national ID card) and undergo identity verification processes.
Business documentation
Applicants may be required to submit various business documents, such as registration certificates, articles of association, proof of address, and financial statements, depending on the business structure and jurisdiction.
Compliance check
The business and its representatives must pass compliance checks, including anti-money laundering (AML) and counter-terrorist financing (CTF) screenings.
Contact information
Valid contact information, including email address and phone number, must be provided during the application process.
Revolut business fees and pricing
Revolut Business offers a variety of plans, allowing you to get started with an online business account under your registered business name. The flexibility of these plans means you can update or cancel at any time. Here are the details of the available plans:
Free plan
Ideal for freelancers and companies looking to get started with basic features.
Fee-free local payments: 5 per month (€0.20 fee per additional transfer).
Foreign exchange at the real exchange rate: 0 allowance (0.4% markup applies outside the allowance).
Grow plan (€25/month)
Save up to 24% on the annual plan.
Fee-free international payments: 10 per month (€3 fee per additional payment).
Fee-free local payments: 100 per month.
Scale plan (€100/month)
Save up to 21% on the annual plan.
Fee-free international payments: 50 per month.
Fee-free local payments: 1,000 per month.
Enterprise plan (custom pricing)
Tailored for larger businesses with custom allowances and features.
For the latest Revolut Business fees and pricing please check the official Revolut website.
How to manage expenses with Revolut Business
Here's how you can efficiently manage your business expenses using Revolut Business:
Expense tracking
Revolut Business allows you to track all your expenses in real-time. You can monitor transactions, categorise expenses, and get instant notifications, ensuring you are always in control of your spending.
Virtual and physical cards
Issue virtual or physical cards to your team members with individual spending limits. This feature allows for secure and controlled spending, reducing the risk of overspending.
Receipt capture
Say goodbye to paper receipts! Capture receipts digitally by simply taking a photo through the Revolut Business app. This feature helps in organising receipts and streamlining the expense reporting process.
Expense approval
Set up an approval process for expenses within your team. This ensures that all expenses are verified and approved by the relevant authority before being processed.
Integration with accounting software
Easily integrate Revolut Business with popular accounting software like Xero, QuickBooks, and more. This seamless integration helps in automating expense reporting and reconciliation.
As one of the leading online accountants in Ireland, Around Finance can assist you with this integration process.
Analytics and reporting
Utilise the analytics feature to gain insights into your spending patterns. Generate detailed expense reports to identify cost-saving opportunities and make informed financial decisions.
Employee permissions
Customise permissions for each team member, defining who can view, approve, or make changes to expenses.
Bulk payments and transfers
Make bulk payments and transfers in over 150 currencies, helping you manage international expenses efficiently. Enjoy fee-free transfers to other Revolut accounts.
Subscription management
Keep track of all your subscriptions and recurring payments in one place. Get reminders for upcoming payments and easily manage subscription renewals.
By leveraging these features, you can effectively manage and optimise your business expenses, ensuring financial health and sustainability.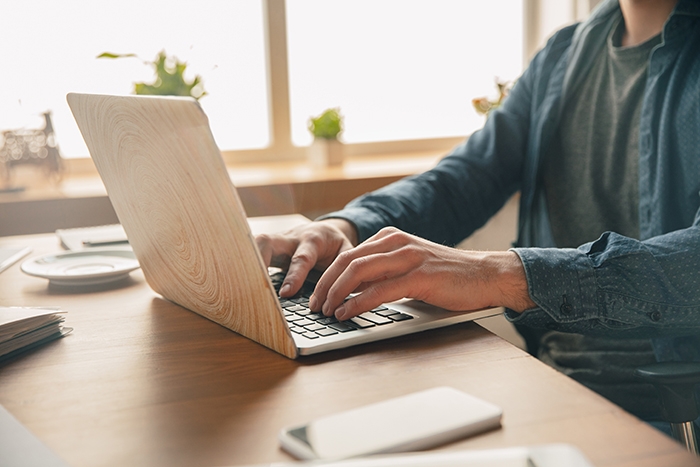 Final thoughts
In the ever-evolving business landscape of Ireland, staying ahead means embracing innovation. Revolut Business offers just that – a blend of control, insights, and adaptability, tailored for the unique needs of Irish SMEs. If you're looking for a better way to manage your business finances, talk to our team today.
FAQs
Can more than one person use a Revolut Business account?
Absolutely! Revolut Business allows for multiple users, making teamwork seamless.
Can you use revolut as an online payments business?
Yes, Revolut Business supports online payments and integrates with various payment gateways.
Do I need a separate number for Revolut Business?
No, there's no need for a separate phone number but you can add additional phone numbers if you would like to.
Is Revolut safe for business?
Definitely! Revolut Business employs advanced security features to protect your finances.
Is my business eligible for Revolut?
If your business is registered in Ireland or the EEA, you're eligible! Check out the full list of criteria here.
How to contact Revolut in Ireland?
You can reach out through the app or online.
What is Revolut Ireland?
Revolut Ireland refers to the suite of Revolut services and operations specifically tailored for Irish individuals and businesses.