The introduction of the Sick Pay Act 2022 represents a significant milestone in safeguarding employees' salaries during sick leave. It is crucial for you, as a business owner, to understand how this new legislation will impact your businesses and your employees.
It is important that you ensure compliance and provide the necessary support to your staff during periods of unavoidable absence due to illness. By putting in place strong sick leave policies, utilising technology to track sick days, and effectively communicating these changes to your employees, you can get it right.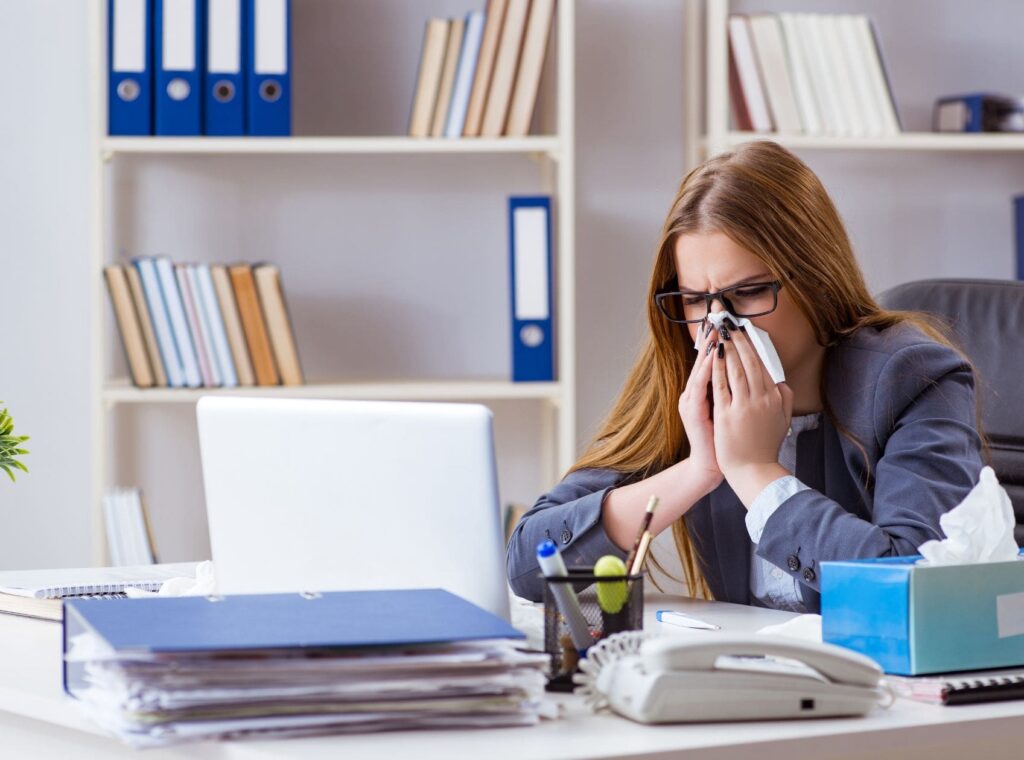 Understanding The Sick Pay Act 2022
This act has brought about significant changes in the realm of sick leave in Ireland. Previously, Irish workers had no legal entitlement to pay during periods of sickness. With the introduction of this new legislation that took effect in January 2023, employees now enjoy enhanced rights and protections.
Ireland's new sick leave legislation grants employees the right to paid leave when they fall ill or sustain an injury that prevents them from working.
What You Need To Know About Sick Leave
Both full-time and part-time employees will benefit from this scheme, which will be introduced gradually in four phases.
Initially, employees will receive 70% of their regular daily earnings, capped at €110 per day, for the duration of three days effective from January 2023.

In 2024, the paid leave period will extend to five days, followed by further increases to seven days in 2025 and a final ten days in 2026.

These additional ten days, equivalent to two working weeks, will be an extra provision alongside existing leave entitlements like annual leave, parental and maternity leave, and public holidays.
This phased rollout approach is designed to support employers in managing the associated costs and allows them ample time to plan and budget accordingly.
Sick Leave And Holidays
What happens if your employee falls ill during annual leave or a public holiday?
When sick leave coincides with an Irish public holiday, employers have discretionary authority to determine whether sick leave should be acknowledged on such days.
Falling sick during annual leave should not be counted against the allocated annual leave days if supported by medical certification.
Employees can continue accruing annual leave entitlement during sick leave, and if they are unable to take annual leave due to long-term illness, it can be carried over for up to 15 months after the year it was earned.
Who can claim sick leave in Ireland?
The Sick Pay Act outlines the circumstances in which employees are eligible for statutory sick leave:
To qualify for statutory sick leave in Ireland, employees must have completed

13 weeks of continuous service

with their employer.




Employees must provide their employer with a

medical certificate

from a registered medical practitioner, clearly stating that they are unable to work due to illness or injury.

Statutory sick leave in Ireland can be taken when an

employee is incapable of performing their usual work duties due to illness or injury.

This includes both consecutive and non-consecutive days, providing flexibility to accommodate various illness or injury scenarios.
Preparing Your Business For Sick Pay In Ireland, 2023
Adapting to these changes in Ireland's sick pay legislation can pose challenges for your business.
To ensure readiness and compliance, you should establish effective absence management policies, implement time and attendance systems to accurately capture leave data, and ensure precise payroll calculations for absent employees.
Clear communication of the new rights and entitlements regarding sick leave and sick pay in Ireland is vital to ensure a transparent work environment.
As a business owner, you already have a lot on your plate. Around Finance will help you budget and plan for future sick leave expenses. We can also help you manage your payroll effectively. Contact us today for a free consultation.
FAQs
What Records Do Employers Need To Keep For Sick Pay In Ireland?
To ensure proper record-keeping, the following essential information must be included:
Employee's period of employment

Dates of statutory sick leave

Rate of statutory sick leave payment
How Long Must An Employer Keep Records For Sick Pay In Ireland?
Employers must maintain a comprehensive record of employees who utilise SSP (Statutory Sick Pay) for the duration of four years. Failure to comply with this requirement not only constitutes an offence but also carries the risk of criminal prosecution and a substantial fine of up to €2,500.