Why Xero is good for your small business
There is a common issue that faces small business owners. Large software companies develop products targeted at large companies that come with large price tags.  Xero Accounting fortunately breaks the mold with its small business accounting software.  And seeing as how it helps you manage your expenses, you will be able to see firsthand that it's not costing an arm and a leg.
So why should you choose Xero Accounting for your small business accounting issues?  Xero was created first as a cloud application, rather than being a desktop application that was later adapted to the cloud.  Therefore, it was made to be collaborative, secure and efficient.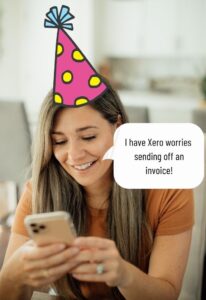 What does "cloud-based" accounting mean and what are the advantages?
Cloud-based essentially means that your data is stored on someone else's computer rather than your own.  But don't think of your neighbour's old 2010 desktop, think of a computer farm. 
As prize dairy cows are pampered, so too are the computers on this farm.  They are known as server farms and there are rows of computers kept at the optimal temperature with physical and virtual security.  And unlike the dairy farm which isn't able to clone its cows, your data is continually securely backed-up so there is very little risk of losing any of it.
The benefit of having Xero Accounting look after your data is three-fold.  Firstly, as mentioned above, your data is more secure and not at risk of accidentally being deleted. 
Secondly, because the cloud is accessed via an internet connection, you can do your accounting from anywhere!  Need to send off an invoice while at your kids birthday party?  No problem! Login to the app and send it from your mobile phone. 
Thirdly, and probably the biggest benefit to small business accounting, is that cloud-based accounting software can link to other cloud-based programs.  Do you have online banking?  Imagine your bank statements automatically updating in your accounting software.  No more wasted hours spent capturing transactions and trying to reconcile who's paid you and who hasn't.
In summary, the benefits of cloud accounting are that your data is more secure.  You can access your data from anywhere using any device.  You can save time by automating processes and linking your small business accounting software to 3rd parties. 
In the same way that you would think of someone who is still using a physical general ledger book as living in the dark ages, using non-cloud-based accounting software is going the way of the dodo.
Now that we know that cloud-based accounting software is the way forward, why should you use Xero Accounting?  Here are some of the features that it gives you:
Time saving through automation
Processes that used to take you hours will now take you minutes.  Getting bogged down in the details of your small business accounting system is a growth-killer!  Let Xero free up your time by reconciling bank transactions, generating automatic invoice reminders and repeat invoicing as well scheduling payments!  
How does Xero reconcile your bank transactions?  It's easy.  When you connect your bank account to Xero, it will automatically add every transaction.  The only work you have to do is match the transaction to the correct account, and even that Xero can learn and start to automate.
For your bookkeeper and accountant, this means that they can reconcile and prepare all of your accounts much faster, calculate your tax obligations and deliver you the reports and insights you need, faster.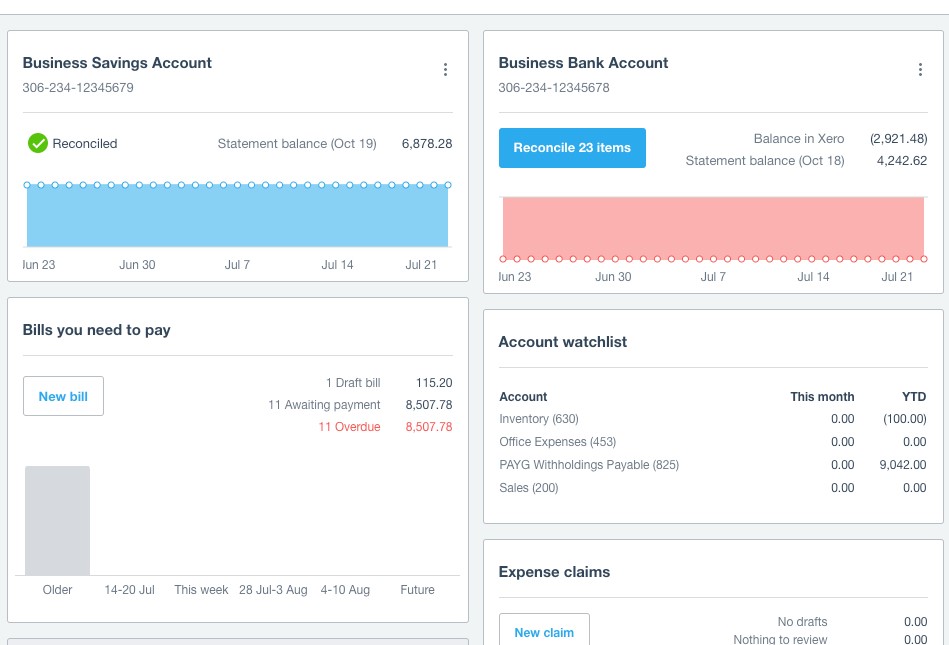 Get accurate reports effortlessly
Want to know if you will have enough cash to pay a supplier or VAT next month? Or which are your top 3 monthly overheads? With Xero Accounting Analytics you can keep track of your small businesses financial health in real-time. It also comes with built-in reports so you don't even have to spend time thinking about what to analyse.
Collaboration
With Xero, accountants like Around Finance, can access your data remotely and manage all your month-end processing without the need for time-consuming in-person meetings. You can also have an employee generating invoices while you reconcile the bank accounts at the same time. With unlimited user accounts you can manage permissions to decide who is allowed what access.
Capture your bills
Using Dext, you can capture your receipts and bills by simply taking a photo of them and automatically feed them into Xero. Not only can you input them without the need for data entry, you can also store them should you require them at a later stage. No more boxes stuffed with faded receipts.
Playing nicely with others
Xero Accounting integrates seamlessly with a number of other apps including Shopify, Hubspot, Stripe, Mailchimp and Outlook. For a complete list of the apps available, check out this link: Xero Accounting App Store
Xero plans grow as you grow
There are 3 price plans to cater for your small business accounting needs. Sole Proprietors, Growing Businesses, and Established Businesses. There is a plan that adapts to your current small business accounting needs.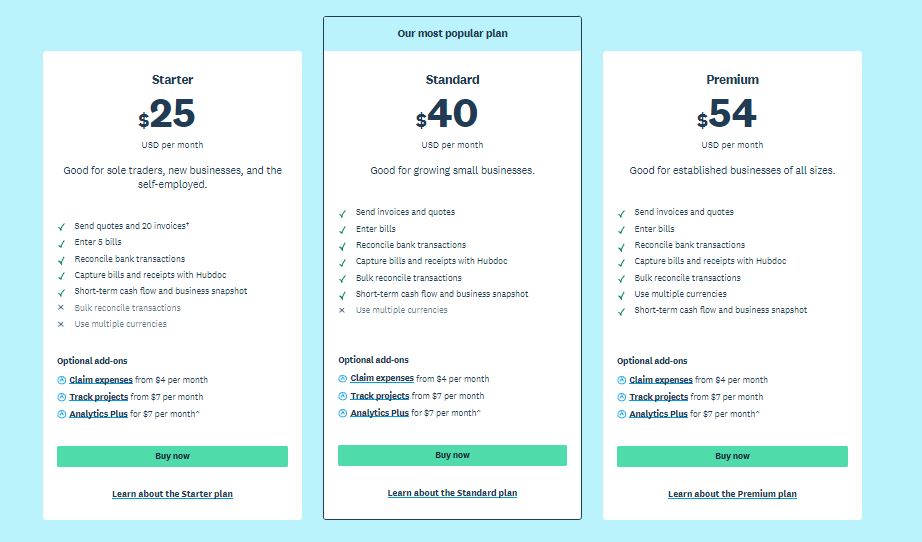 Unlimited users
It's always the fine print that gets you! Fortunately with Xero you won't find out too late that the subscription you paid for was for 1 user only and you have 4 more to buy! All Xero price plans include unlimited users.
Inventory management
As with the unlimited users, Xero also includes inventory management in all its plans. Keep track of stock and see which items are selling.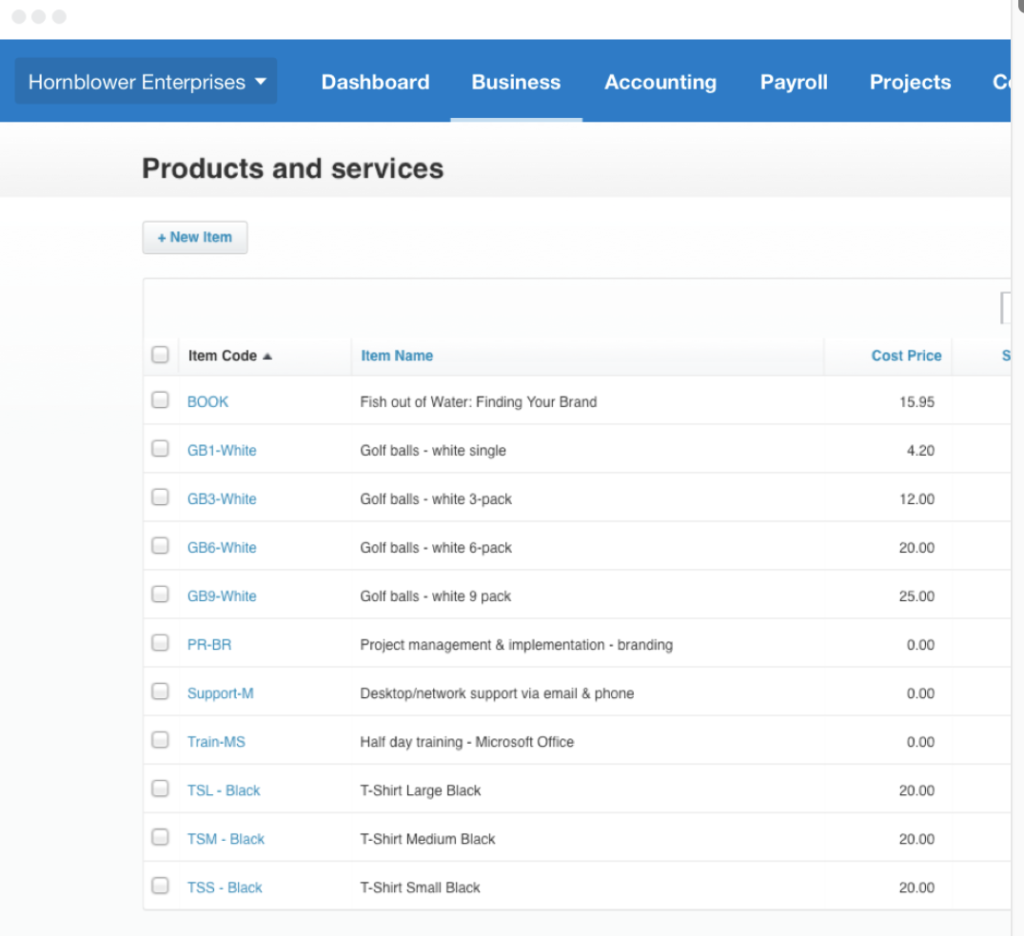 Money-saving
Buying once-off, non-cloud based software is a thing of the past. With the rapid growth of technology you would need to buy an update annually. Xero's plans are affordable and include support and constant improvement. As technology improves, so too does Xero.
In conclusion, Xero Accounting is the best option for your small business accounting needs. Use it to free up your time to focus on those things that really matter.
Xero Accountants
Xero Accounting is one of the many cloud accounting softwares available to Irish businesses. Around Finance is proud to be a Xero accountant and can advise you on whether this is the right tool for you. We use Xero and other online accounting software to improve how our clients manage their finances. Chat to our team for more information.
FAQs
What is Xero Accounting
Xero is a cloud-based accounting software that can help you manage your business finances more efficiently.
Why should I use Xero
Xero helps small businesses process all the monetary transactions that occur in their business. It is safe, convenient and efficient. You can also access it from your mobile device to do your accounting on the go.
Why do people love Xero
Xero has a user-friendly interface that small business owners find intuitive. The pricing plans include multiple users which many of its competitors do not. Xero also works with many third party applications.
What makes Xero unique
Xero was designed to be a cloud-based accounting system rather than being converted into one. It also allows unlimited users in its monthly subscription.