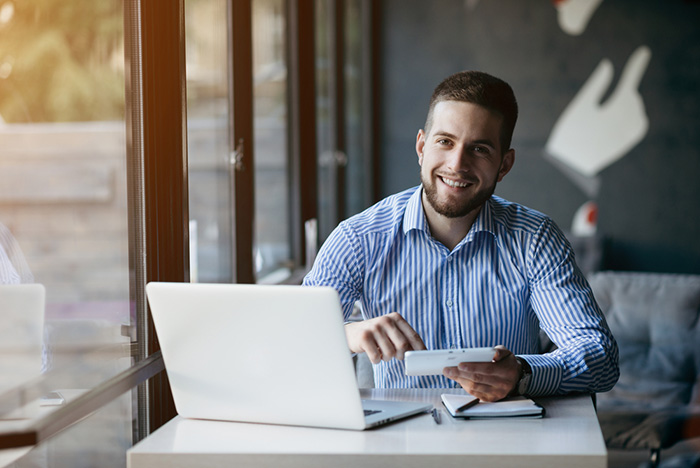 Thinking of getting started in digital marketing within the Irish market? Here's a step-by-step guide to help you set up your digital marketing agency in Ireland and ensure you're on the right track from the get-go.
In this post we'll cover all the business basics, like choosing a name and accountant, to more in-depth knowledge that you'll need when starting a marketing agency, such as creating your offer and identifying a niche.
Pick a niche and name
First things first, you'll want to choose your niche in digital marketing. This decision will shape your agency's direction and help you attract clients who appreciate your expertise. Think about what excites you within digital marketing services. Is it SEO, social media, or perhaps Pay-Per-Click (PPC)? Will you be a specialist agency or a full service one?
Are you proficient within a specific industry niche? In Ireland, sectors like technology, tourism, and agriculture are thriving, offering ample opportunities. But maybe you have a strong background in ecommerce and could tailor your services to meet the unique needs of Irish online businesses.
We recommend that you make a list of a few options and then dive deep into market research to gauge demand and competition to understand what you're up against. That might help you choose a winner.
When it comes to naming your agency, it's all about making a lasting impression. Your agency's name should be catchy, memorable, and reflect your niche. Do you want to start a digital marketing agency in ecommerce? Names like 'Ecomm Growth Agency,' or 'Ecommerce Marketers,' are short, catchy and make it clear what services you offer. Ensure that your name resonates with the Irish audience and perhaps incorporates elements of local culture if relevant.
Choose an accountant
When you start a digital marketing agency, one of the first things to get right is choosing the right online accountant in Ireland.
Look for an experienced accountant for marketing agencies that is also well-versed in Irish tax laws. It's essential they can break down complex financial terms into simple language. Explore local directories, google reviews and ask friends for recommendations.
At Around Finance we will help you manage your finances, ensure tax compliance, and, most importantly for a growing agency, help you establish KPIs and growth plans. We're always available with expert advice based on years of working in this industry.
Register your business
Before you dive into all the exciting stuff it is crucial to get your legal requirements in check. We have a detailed blog on setting up a limited company in Ireland. It covers the different legal structures, the registration process, and the documentation required – these are all important steps to get right on your journey on how to start a digital marketing agency.
Open a bank account
Set up a dedicated business account so you can start receiving income and paying freelancers, cover software charges and other expenses.
Make sure that you avoid the common mistake of mixing business and personal finances. By setting up a separate business account from the start, you'll save yourself the hassle of sifting through countless transactions for reconciliation later on. Not only does this make financial management easier, but it also increases your agency's credibility.
In Ireland, consider researching banks such as AIB, Bank of Ireland, Ulster Bank, and Revolut Business to find one that suits your needs.
Choose your accounting software
Choosing the right accounting software is key for your marketing agency. It helps you manage money, save time, and make smart decisions. It's important to pick one that's easy for you to use, has the features you need, works with your other tools, and fits your budget. Popular choices include QuickBooks, Xero, Sage, and Surf Accounts.
If you need help deciding on what accounting software to choose then check out our blog.
Define your offering
When figuring out how to start a digital marketing agency, defining your offering is a pivotal step. As we mentioned earlier, it's helpful if you identify a niche (either industry based or marketing service based), and become the expert in it.
Take some time to really understand your niche. What are the challenges they face and how can your marketing agency solve them? That will help you define your offering.
A key part of this is also determining your unique value proposition. What makes you different from other marketing agencies? Figure that out and how you'll stand out in a very competitive market.
Pricing
One of the primary challenges you'll have when you start your marketing agency is that you're competing against agencies, and pricing, from around the world. On the one end of the spectrum you have one-man operations in countries like India, offering dirt cheap services, and at the other end you have marketing agencies charging tens of thousands of Euros per month. Where do you position yourself?
If you try to compete on price, you're going to struggle. You won't have the margins to hire good people, pay for the best software and tools and you'll overwork yourself. But you probably also don't have the experience at this stage to charge really high fees.
This is why choosing a niche is important. By establishing yourself as an expert in a niche, you can charge better rates that are fair to you and your client, and allow you to run a scalable marketing agency. You may need to lower your prices for the first 6 months while you attract clients, generate results and case studies, but after that you can start to normalise.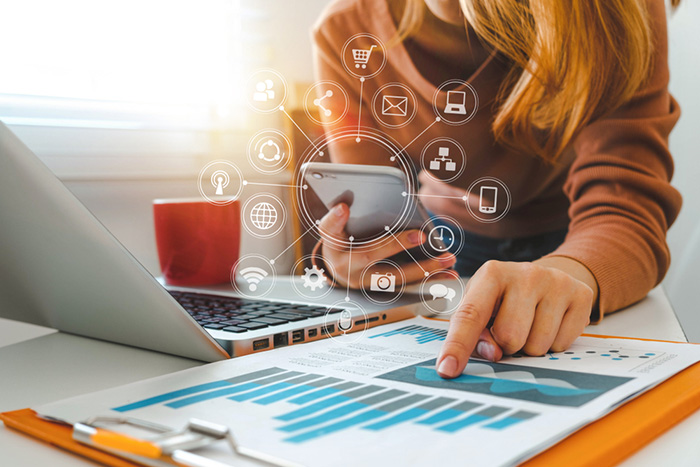 Packaging services
It's a good idea to have a few service packages that can appeal to businesses at different stages. Just make sure that each package has a clear purpose and will actually deliver results.
You could choose to do things like bundling complementary services, like SEO with content marketing.
Systemise processes for scalability
One of the most important things to get right when you start a marketing agency is to standardise operations. Operations will become the biggest bottleneck and consumer of your time as the agency grows.
With very clear systems and standard operating procedures in place, you can train new staff into the future and remove yourself from operations to focus on sales and marketing.
Tools like Asana, Slack, and Google Workspace can be invaluable for project management, communication, and collaboration.
Client retention and communication
It's hard to grow a marketing agency if you're signing up 1 new client per month, but another client is walking out the door. Client retention is a key part of running a successful marketing agency.
Make sure that you're not stuck in operations but are building lasting relationships. Set clear expectations from the start and consistently deliver value. Don't be afraid to ask for feedback – that way you address any issues or concerns before they escalate. You can also offer incentives for long-term partnerships.
We hope that this guide has helped you on your quest to start a digital marketing agency. As an accounting firm that works in this industry, we're available to marketing agencies across Ireland with expert support. Chat to Richie Lennon if you'd like more information about our services.
FAQs
How to set up a marketing company?
Start by identifying your niche and naming your company. Register your business, open a bank account, and choose an accountant to manage your finances. Decide on your service offerings and create packages with the right pricing.
How do digital marketing agencies find clients?
Finding clients for your digital marketing agency involves a mix of networking, online presence, and showcasing your expertise. Attend industry events, optimise your website for SEO, leverage social media, and create engaging content that demonstrates your value.
How to market your marketing agency?
Marketing your agency is about showcasing your unique value proposition. Develop a strong online presence through SEO, content marketing, and social media. Highlight your expertise, share case studies, and engage with your audience.
How do marketing agencies make money?
Marketing agencies primarily make money through service fees, which can be charged as fixed-price packages or hourly rates. Additionally, agencies can earn commissions from media and advertising platforms for ad placements. Securing long-term contracts with clients for ongoing services, known as retainers, also contributes to a steady income stream.