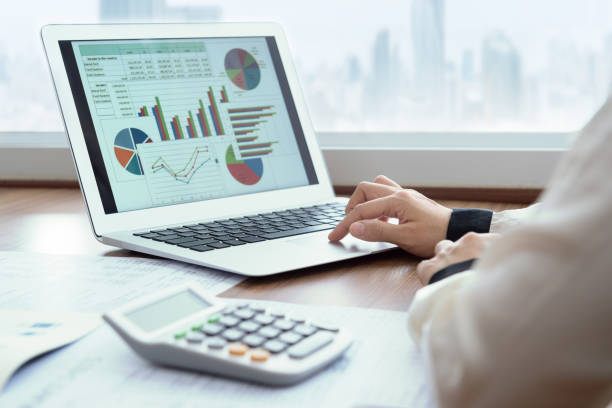 Choosing the right small business accounting software in Ireland can be daunting. There are free accounting software packages, enterprise resource planning solutions that enable you to control all aspects of the business (including inventory management and accounting), and expensive packages that include everything from time tracking to AI and automation.
Knowing which accounting software, financial reporting and features you need can go a long way towards determining which solutions is best suited to handle your finances. We've compiled a list of the best small business accounting software to help you.
A few of your options include Xero, Quickbooks, Sage Accounting and an Irish local, Surf Accounts. As one of the leading online accountants in Ireland, we use this software daily at Around Finance and have put this review together to help you choose.
Best Accounting Software for Small Businesses in Ireland
Finding a company that offers accounting software isn't hard – but find the one that works for you and your business finances. Start by evaluating your requirements. What do you really need from an accounting software?
Small businesses with one or two employees can get away with manual invoicing and basic bookkeeping software. A larger entity needs automation for recurring invoices and inventory tracking capabilities that are best managed by an ERP provider, with unlimited users and financial data analyses.
Medium-sized businesses may want to use a combination of cloud-based software with payroll features that can send invoices and make payments, as well as the services of a professional accountant in Ireland. It's equally important not to pay for more features than you need as it is to buy a solution that meets all of your needs.
Xero
Xero is an accounting software that frequently makes it onto lists detailing the best small business accounting tools. It covers all of the basics you'd expect from an accounting solution, but it's especially good for expense tracking. Business owners can take photos or scan bills to extract data, while intelligent transaction-matching and advanced reporting make accounts payable a breeze.
Xero was created to be an online accounting software rather than being adapted from a desktop version, so it is one of the pioneers in the cloud accounting revolution. It also has the benefit of allowing multiple users at no extra cost.
There are a few disadvantages to keep in mind. The basic plan is very limited in terms of invoices (you can only send twenty per month) and purchases, and it doesn't link automatically to some bank accounts in Ireland.
One of the key advantages of Xero is that it integrates with many other small businesses platforms. This provides the automation you need as your business grows helping you to minimize administration costs.
Xero does offer cash flow forecasting, but it comes at an extra cost if you want to extend projections beyond one month. It's still very affordable and one of the best value accounting software solutions on the market, with monthly plans priced at €12.50 to €40 per month.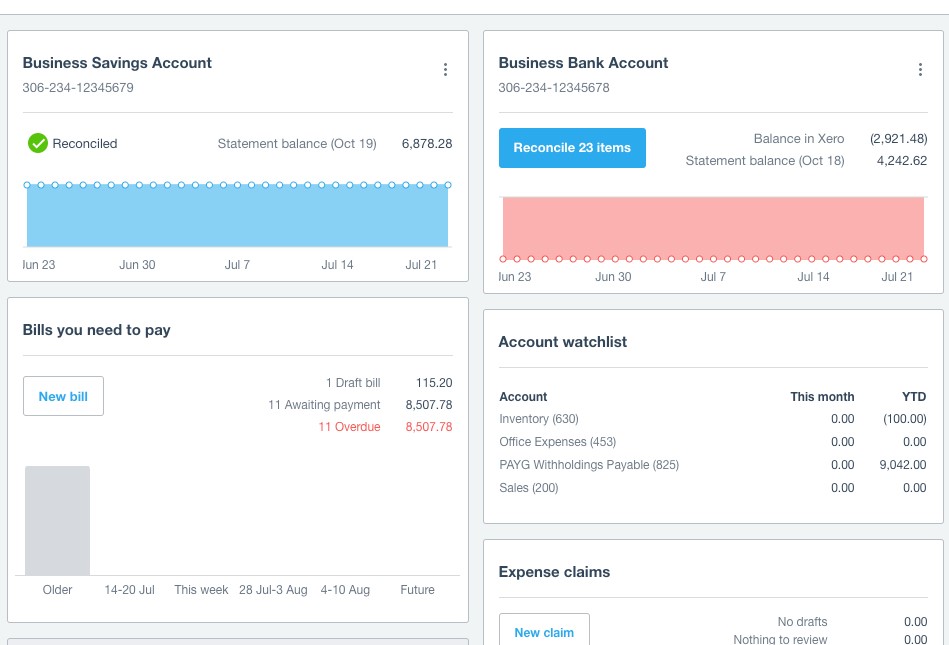 Quickbooks Online
Quickbooks is probably the world's most popular accounting software.
Quickbooks offers both Quickbooks online and Intuit Quickbooks. They are very similar, but Quickbooks Online is a cloud-based software solution with monthly pricing, and Intuit Quickbooks is installed locally and charges an annual license. Both have great features and functionality and highly transparent pricing.
Quickbooks offers live bank feeds for all Irish banks along with many of the integration advantages offered by Xero. If you are a self-employed business owner or sole trader, you can take advantage of their self-employed plan. At only €10 per month, it's highly affordable with powerful functionality that sole traders or very small businesses will find extremely useful.
Small businesses can choose the Simple Start, which adds income tax estimates and invoicing tools, while the next tier comes with multi-currency support, bill management and online payments, along with the ability to add multiple users.
The Plus tier offers expense tracking, time tracking, inventory management and more, with a five-user limit. The real benefit of Quickbooks is that it comes with great support, a simple and user-friendly interface, and more than 700 integrations so that you can reduce the time spent on manual data entry between systems.
One of the real benefits of Quickbooks is that it comes with great support, a simple and user-friendly interface and more than 700 integrations so you can reduce the time spend on manual data entry between systems. It's commonly a favourite for those running e-commerce stores.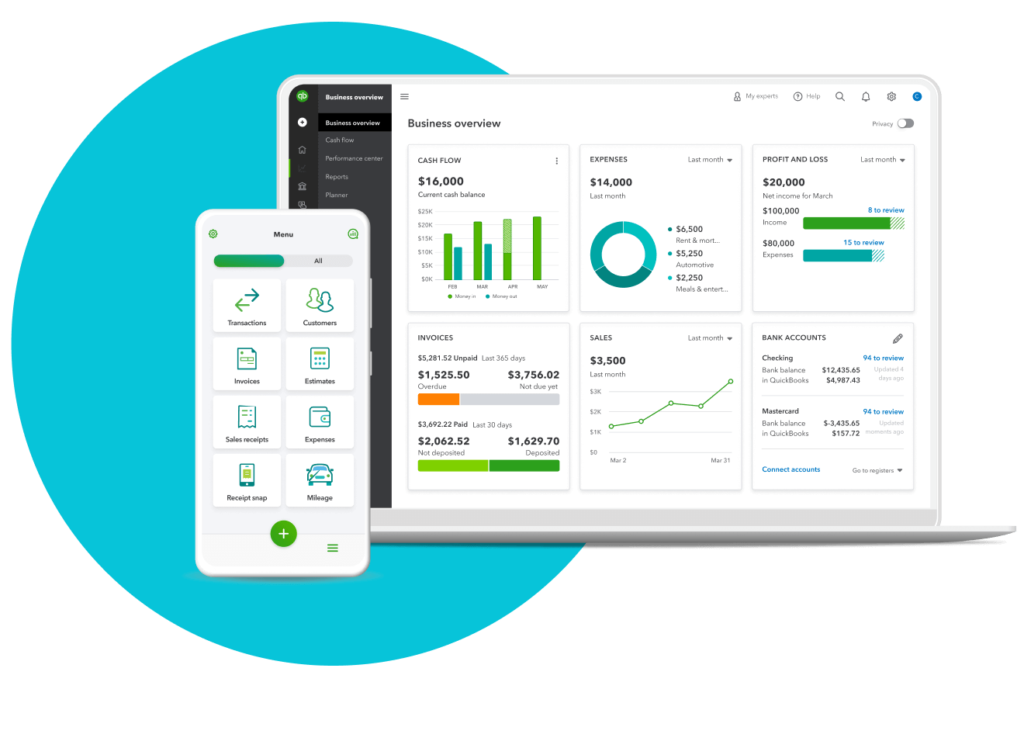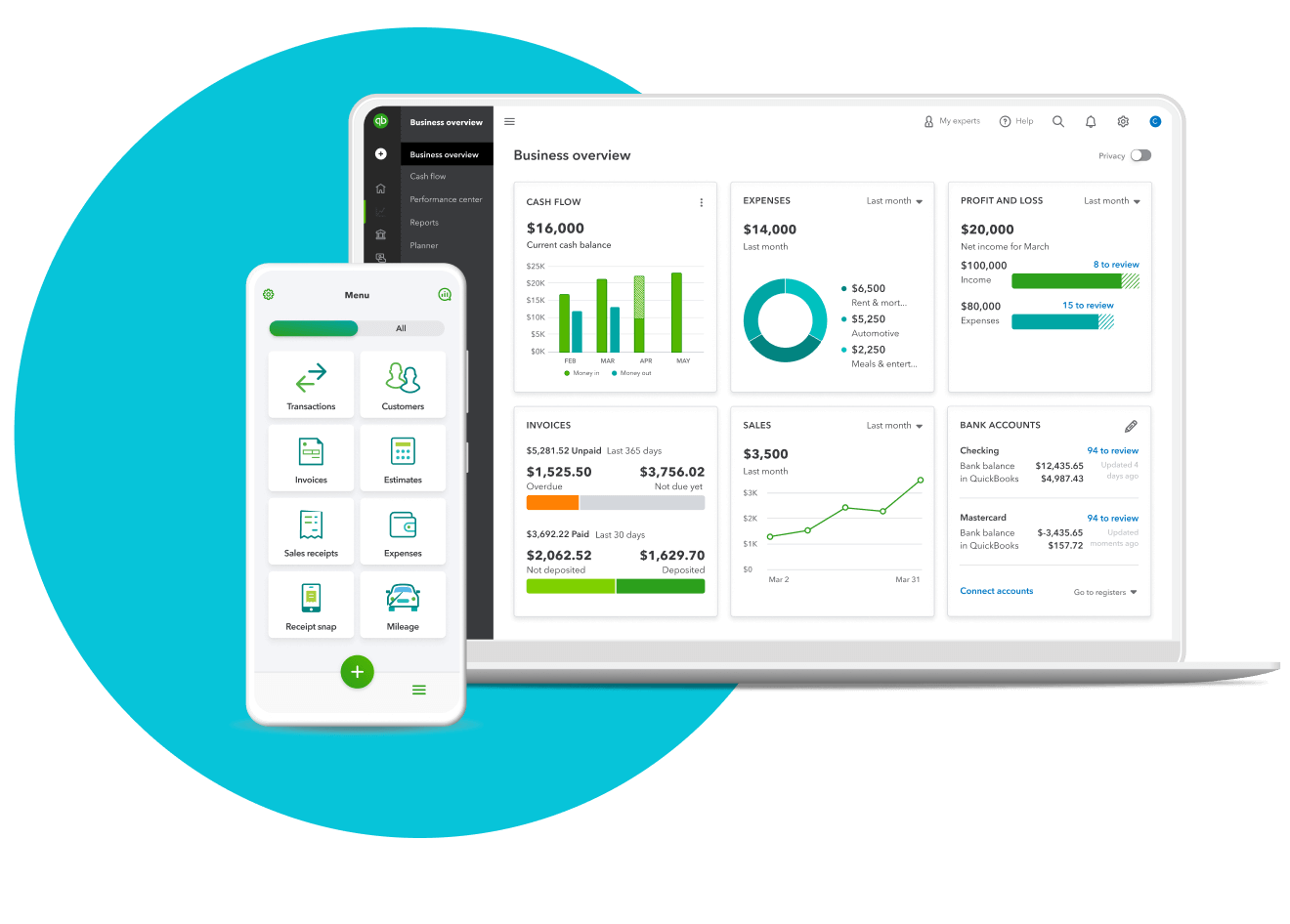 Sage Accounting software
Sage business cloud accounting software is a popular online software package that is robust enough for small to medium-sized businesses. Be warned: it's not the easiest accounting software tool to learn. Business owners should start off with the 30-day free trial to see if it works for them.
Having said that, Sage offers impressive and responsive customer support to help you get the hang of it. The entry-level software package, "Accounting Start", is very basic, so it's a good idea to upgrade to the paid, "Accounting Plan". You can add payroll to both plans for an additiona fee.
The paid plan can manage quotes, invoices, and VAT and link directly to your bank account. It also comes with project tracking, available on your desktop or mobile phone.
Surf Accounts
Surf Accounts is an Irish accounting software than handles all the necessary cloud-accounting tasks. Although the company is local, their reach is international – although not quite as wide as Xero or Quickbooks. One of their main benefits is the local support for Irish businesses. They are also set up for Irish VAT and have a 30 day free trial.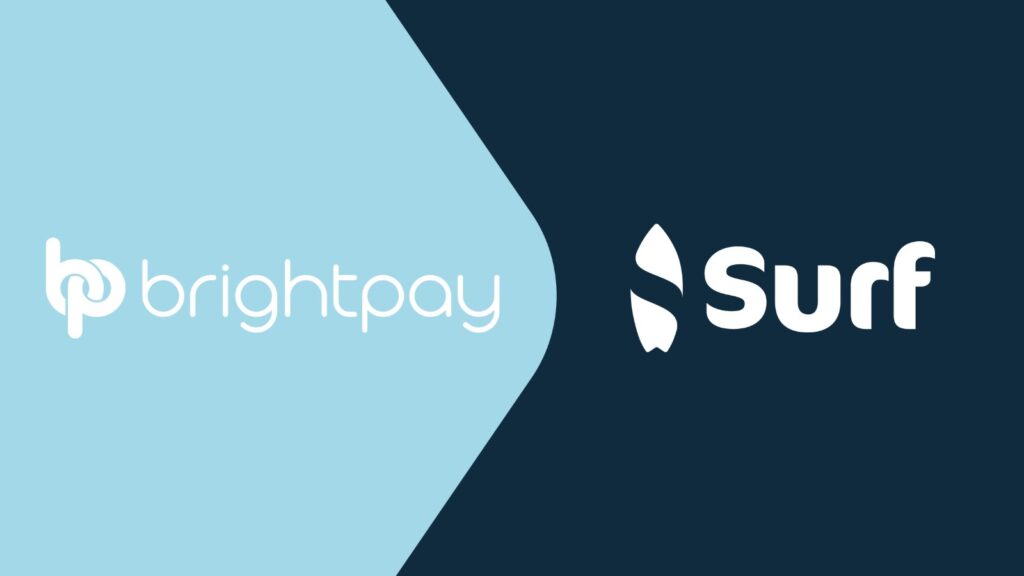 Sort My Books
Sort My Books offer online accounting software designed by an Irish company for Irish businesses. SMB is particularly suited to the small business and includes many of the localised features missing on the bigger providers listed above. This includes Local Vat report settings, in-built receipt capture and online bank feeds for all the Irish banks.
Which integrations should I consider?
Dext
We use Dext with both Xero and Quickbooks Online. Dext uses OCR and templating technology to extract written information from receipts, invoices and bank statements and converts them into a compatible format for your accounting software. It completely automates the paperwork side of your small business.
Dear Inventory
If you are a produce business you will soon find that a key area in your business success will be your ability to manage stock. This often means managing multiple SKU's (Stock Keeping Units) stock levels in multiple warehouse locations. Whilst there are many inventory management software products available on the market, we don't look past Dear Inventory anymore. They also integrate nicely into major accounting software options.
Fathom HQ
As your business grows you will need better visibility on your business from a reporting perspective. Fathom HQ plugs directly into major accounting software platforms, like Xero, and offers you access to a customisable dashboard which includes all the KPI's (Key Performance Indicators) and metrics the savvy business owner needs.
What should small business accounting software cost?
The price of small business accounting software can vary depending on the number of users (and the features you need). You could easily get away with using a free software solution but always look at the fine print for any hidden costs (or caveats, like limited transactions or clients) that might impact your business down the line.
If you are in doubt, speak to one of our accountants, a financial consultant or bookkeeper. They will be able to provide some insight and advice. Software for small business use should be affordable but still powerful enough to scale as your business grows and becomes more complex.